I was approached to create a mural for the VERSED campaign for HPV awareness. The mural went up on a building on the corner of Wythe Ave & North 10th Street in Brooklyn, NYC. Hand painted by Colossal Media.
(Photos courtesy Colossal Media)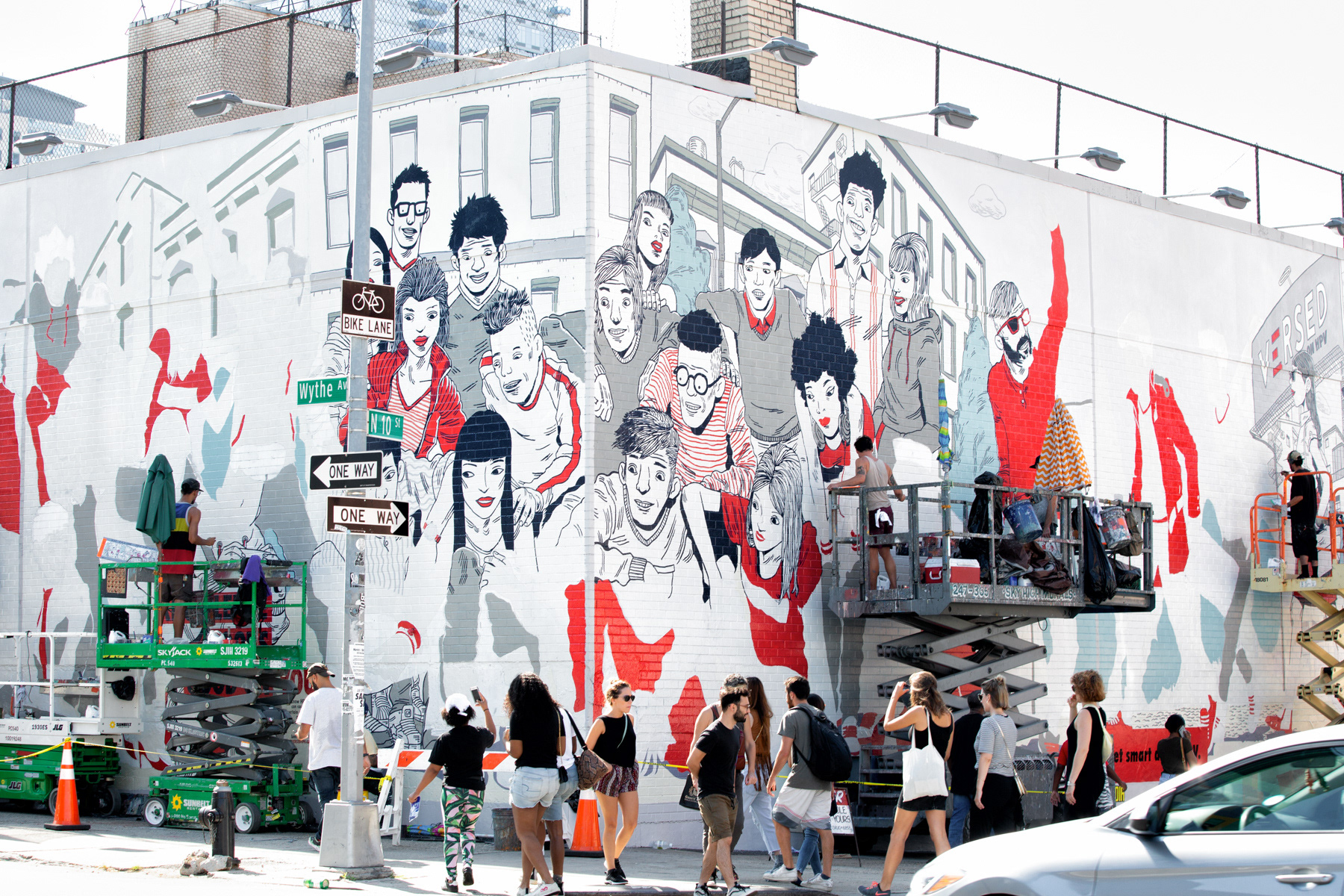 The drawing process: First pencil drafts broken up into foreground and background
Initial early colouring option
Another colouring option. I quite liked this look but the client wanted a cleaner white feel so it went in that direction, ending up with the final product.